In the early 1980s Roland produced a number of synthesizers that aged into classics. The flagship Jupiter-8 is perhaps the most famous, used by electronic artists such as Jean Michel Jarre, Depeche Mode, and Moby, as well as pop artists like Michael Jackson, Madonna, and Abba.
Today, a used Jupiter-8 in good condition can cost more than a new top end modern synthesizer, which is to say a lot. Luckily, in late 2015 Roland released miniature versions of these classics, at relatively affordable prices. Jupiter-8 became JP-08, and I got to own a little piece of music history.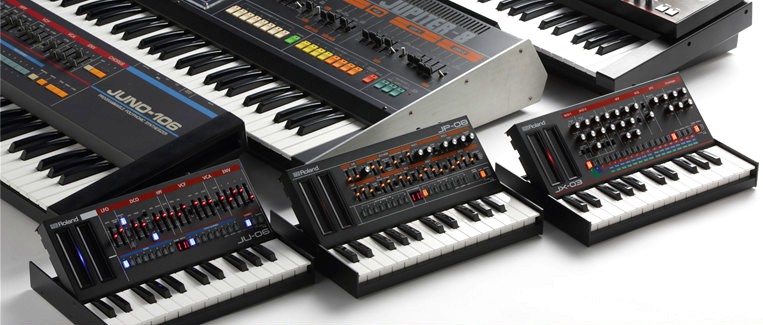 Three originals (Juno-106, Jupiter-8, JX-3P) above the three new 'Boutique' versions (JU-06, JP-08, JX-03)
It's a bit late for a review, one and a half year after the release, but on the other hand, the Jupiter-8 came out before I was born, so in comparison, the new version is still very recent!