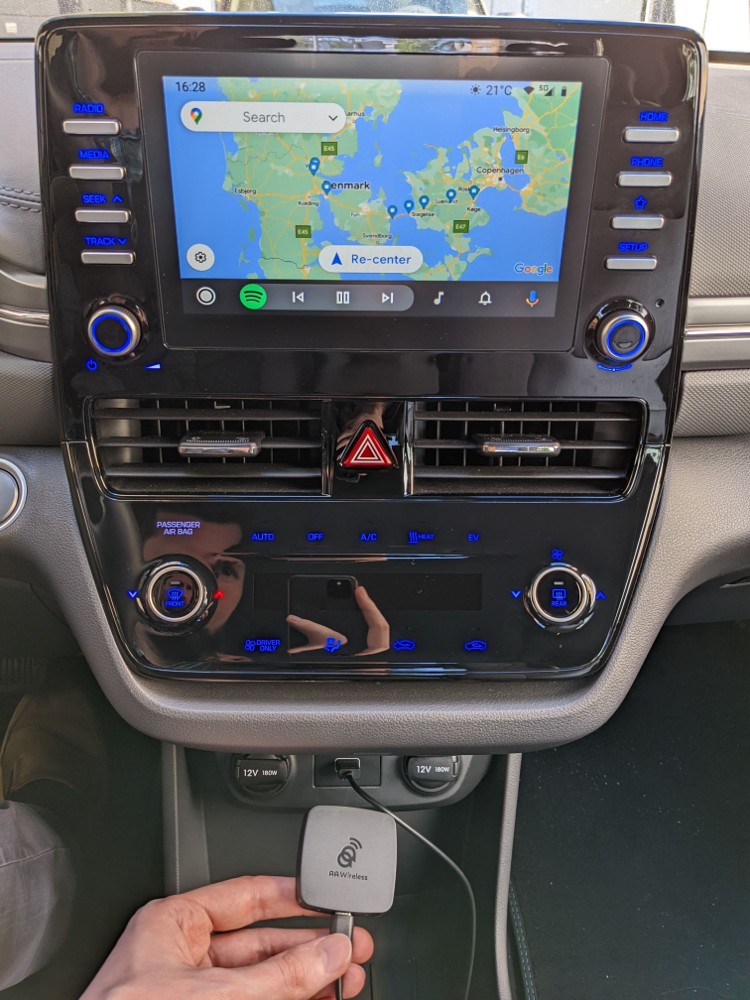 My car supports Android Auto which lets me connect my smartphone and use the phone's apps on the car's infotainment system including touchscreen, speakers and microphone. Examples include Google Maps for navigation and Spotify for music, as well as Google Assistant voice commands.
It normally requires a wired USB connection between phone and car, but AAWireless is a device that acts as a wireless bridge between phone and car while the device stays plugged in to the car, so your phone can stay in your pocket or bag. I'm happy so say it works well so far.
With the product being crowdfunded, and just being a consumer electronic product in general, I was prepared for some problems. To my pleasant surprise, the product Just Works for me. After the initial Bluetooth pairing, the device connects quickly when I turn the car on, and the car's touchscreen is responsive. I did not use the accompanying app to configure or update the device, as it was not necessary for me, and because I didn't want the app to update the device's firmware, as some reviews complained about problems with a recent version of the firmware.
The AAWireless device uses less than 1 W of power from the wired USB connection which is nice. I don't know how the phone's power consumption is affected and I have not yet tried longer trips with the AAWireless. But based on my limited experience with it, I'm happy with the purchase.